英语教师面试英语自我介绍
  作为英语老师为面试用英语做一个自我介绍,以下便是爱汇网小编为大家所带来的关于英语教师面试英语自我介绍范本!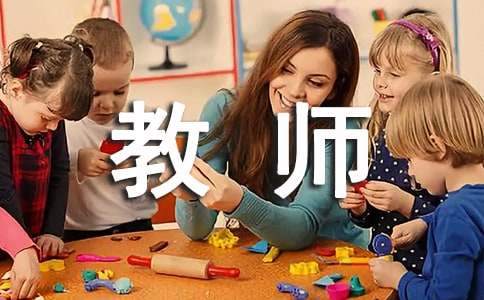 英语教师面试英语自我介绍范本篇1
  hi, good afternoon everyone :
  my name is *** .and i am from no.*** overseas chinese middle school of *** .it is really a great honor to have this opportunity for an interview . i would like to answer whatever u raise , and i hope i can make a good performance today .now let me introduce myself briefly .
  i am *** years old . i graduated from "*** university"in *** . and then i got a higher degree in" *** university " in *** . i have worked for *** years since i graduated from the university .and i have been a headteacher for *** years .
  being a teacher is tired but excited . having taught for so many years , i think i am experienced in teaching field . i have ever got much honor in teaching , but still i think i need a new environment to challenge myself .
  i am openminded , quickly thoughs and skillful in searching for information on internet . i can operate computer well . in my spare time, i have broad interests .such as reading ,surfing the internet ,enjoying music ,writing some articles on my blog and even chatting with foreign friends online if possible .
  i always believe working hard can bring us more opportunities . to be the best one is a little bit hard. but "trying all my best " always can cheer me up .to succeed or fail is not the only thing . it's in how we face and invaluate ourselves .this is the chance we take , and this is what we've worked for all our lives . shining like a shooting star at night , and always smile at life .we've got to give it all . someday when we turn back for what the footprint we have left , time will record the victory in our heart . so " try all my best " --- this is the motto of mine .
  ok !so much .thank you !
  英语教师面试英语自我介绍范本篇2
  hi there, my name is xx-x.i woulld like to apply for this job of english teacher for children.
  my plan for the furture is that i would like to stay with children and share the moments in their lives and provide them with helpful advice. ma-ki-ng friends with them and letting them feel you are the one they can talk and trust.plus i like english very much.with this idea,i want to combine my love for children with my ability of english together,so i can work in a pleasant environment doing the great things i enjoy doing.
  i consider myself with rich potential of qualitying out as a good english teacher.i have a heart for children,a loving and caring heart.and i would certainly place it upon my students,being their close friend and sister.while with my creative and relaxing english teaching method,students would learn english through interacting with me or the others instead of being told what to say.
  i am also very open-minded and easy-going,which will make myself a popular figure everywhere.and of course i am very much the type of the girl next door.always willing to take in suggestions and create a fun classroom for our next generation.
  i believe i've said quite enough of myself. i hope you now know more about me than just now. i would certainly cherish this job and get along very well with all people out here.i thank you very much again for giving me this opportunity to talk with you.
  i look forward to hearing good news from you.
  thank you !
  英语教师面试英语自我介绍范本篇3
  i am actually a native of this city and entered xx-x university after i passed the higher educational entrance test. that is why i love this piece of land and want to make contribution for my hometown.
  i have been working hard as a student and a part-time teacher. sometimes friends ask me whether i'm a tireless person. of course i am not. but i just like that sense of fulfillment and accomplishment. i enjoy the alternative roles: being an english teacher and a student at the same time.
  in my class, i encourage students to voice their opinions and to approach english study in their unique ways, because i believe study is a personalized process. last week when i gave them the first class of this semester, i said,"everyone should become a critical thinker in my class, and i want to be a good teacher in its real sense". i'm not the traditional teacher. i try to reform the english teaching in my classes. hope i can do something to change the present situation of english teaching.
  英语教师面试英语自我介绍范本篇4
  self introduction
  good morning dear teachers, i feel glad to be a candidate standing here for applying the position of english teacher in your school. i think it is a pleasure for me to present myself. my name is …., and i am 23 years old. i was born in kunming, and it is my hometown that i have lived for more than 20 years. i love this city, especially the nice people that i know and the great culture that i love. so working in here was a decision that i made long time ago.
  in 2015 i was admitted by yunnan university, majored in international trade. the four-year undergraduate education provided me a wide range of academic knowledge and practical capabilities in many aspects. by studying this major, i passed cet-6 exam in 2015 and get a degree in economics. i gained an international perspective, not only in my own field, but any other aspects as well. i prefer to focus on the latest global information everyday and i am interested in social event, culture and humanity. moreover, the college education experience offered me a great opportunity to give full play to my creativity and intelligence, in particular i was been trained to be a good communicator during all sorts of college activities, for instance, i have learned how to cooperate with others since i participated in student union, i was aware of how to deeply understand others and how to combine different opinions by doing various social activates.
  after graduation, i get an opportunity to have an internship in an elementary school. i was assigned to be an english teacher for almost one year and had a great time in there. during this year, i obtained the qualification certificate for teacher in an excellent score, and i have practiced my professional expertise in teaching within two semesters. now i realized that i want to be a good teacher and prefer to continue my educational career in order to perfected my teaching abilities and demonstrate my personal ambitions in the domain of education.
  briefly, based on my four years university education and two semester's internship, i have competence to be an english teacher. i am familiar with most affairs in elementary school not only in teaching but also other administrations. what's more, i have many hobbies and strengths, for example, i like singing and dancing, which can be benefit to my teaching process. besides, i have highly motivated by a strong sense of teamwork, especially a strong sense of responsibility. i would like to help others and with an attitude of working hard. therefore, i have confidence that with my extensive experience and professional abilities. i can be a good english teacher and a worthy employee of your school. thank you very much.

【英语教师面试英语自我介绍】相关文章:
英语面试自我介绍7篇12-29
商务英语面试自我介绍5篇11-29
英语创新自我介绍12-18
教师面试自我介绍(15篇)12-20
英语教师述职报告11-26
英语教师个人总结08-17
面试教师自我介绍(15篇)12-21
英语教师工作计划09-20
英语教师述职报告范文12-30
英语教师个人述职报告12-16